When I first started to develop WordPress sites, I came across an issue. I had never used WordPress like my customers did. Developers and users usually don't see things the same way. Besides, most of them had their experiences from one of the default themes. I quickly understood that I needed to experience what they had experienced, and needed to understand their go-to solutions and their pains. At the time, twenty ten was the default one. It taught me a great deal, and helped me empathise with clients in a new way.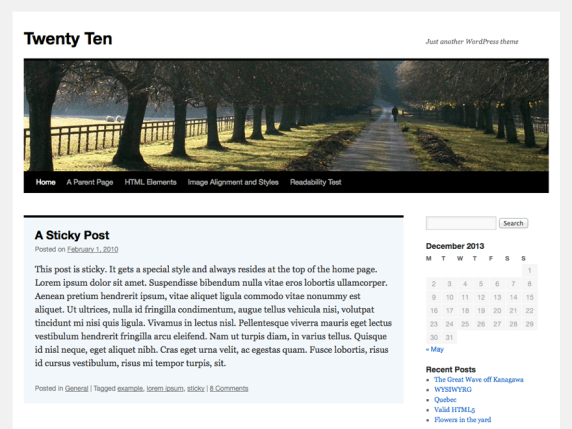 I then took it a step further, starting to use WordPress like the clients did. A friend and I started a technology blog. It gained some momentum and lasted a couple of years, through which we went through multiple iterations and even complete redesigns of our theme.
Although it was only for fun, the experience itself often showed to be priceless. Not all developers think of what happens to old and future content when you start doing a redesign and have several thousands of posts. Not to mention how this can be further complicated when you add customisation support.
Since those days though, I haven't really visited the default themes. The last years have all been based on my own starter theme which I have refined over time. Still, it's easy to lose touch with what the self-thought WordPress beginner is familiar with. So … time for a change.
Twenty Seventeen
It's certainly been a while, but now I have returned to the default. Well, almost. Obviously I was going to make some changes, but not without giving the theme a chance to show what it can do. First child theme in years, back to basics!