I've tried my fair share of power banks, but none have become a part of my routine like the Satechi Quatro Wireless Power Bank. Although this product was first released in 2020, I didn't catch on to it until 2022. This sleek and powerful charging solution quickly became my go-to device for keeping my Apple Watch and iPhone charged during weekend getaways but also just as part of my daily routine. Its ability to charge multiple devices simultaneously, including an apple watch, even while the power bank itself is charging, makes it the ideal solution for me.
The Satechi Quatro Wireless Power Bank boasts a sleek and minimalist design, with an aluminum casing and compact form factor that fits easily into a purse or backpack. The build quality is solid, ensuring that this power bank can handle the wear and tear of daily use without compromising its performance or appearance.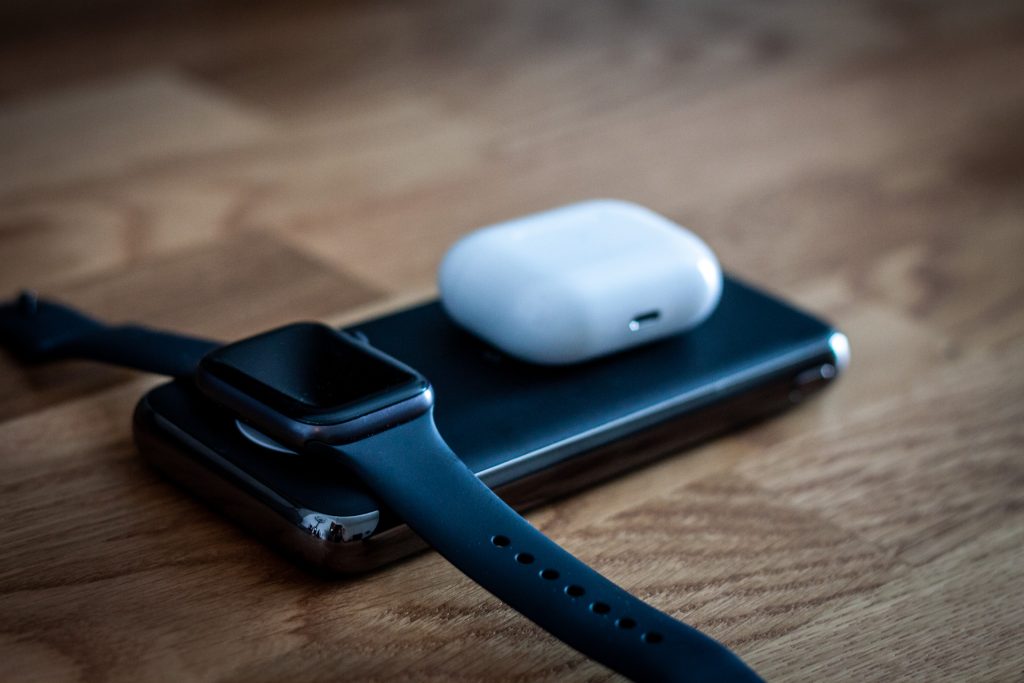 The Quatro Wireless Power Bank really shines in its versatility. It offers multiple charging options for various devices, including a dedicated wireless charging pad for the Apple Watch – which now also can be used with the new Airpods Pro. In addition you get a 10W Qi wireless charging pad for smartphones, a USB-C PD port, and a USB-A port. This allows users to charge up to four devices simultaneously, making it an all in one solution for my charging needs when going away for the weekend.
In my experience, the Satechi Quatro Wireless Power Bank has worked flawlessly. It has a 10,000mAh battery capacity, which is sufficient to fully charge an iPhone and Apple Watch multiple times. The power bank also works while it's charging, allowing you to charge your devices without interrupting the power bank's own charging process. This feature is incredibly useful during trips, as it eliminates the need for multiple chargers and outlets.
Using the Satechi Quatro Wireless Power Bank is a breeze. The LED indicator lights clearly display the battery level, and the charging process is as simple as placing your devices on the respective charging pads (and double-tapping the power button) or connecting them via the USB ports.
The Satechi Quatro Wireless Power Bank has quickly become my favorite charging solution for my Apple Watch and iPhone. Especially when comparing it to the cost of getting a couple apple watch chargers to use instead in different locations. If I'm going to top up my apple watch while taking a shower or while working, I'll just drop it onto the Satechi Quatro instead. Its compact design, multiple charging options, and ability to work while charging make it an essential accessory for anyone who needs to keep their devices powered on the go. If you're looking for a versatile and reliable power bank, I highly recommend giving the Satechi Quatro Wireless Power Bank a try – in fact, it was my best buy of 2022.