I see people ask about this a lot. How can you know if a car has Autopilot hardware, and if it does, what version? Even then the question remains, has it been enabled? I'll answer all those questions below.
For more information about the difference between AP1 and AP2 check out my post on the status of Autopilot 2.
Does the Tesla have Autopilot hardware?
Perhaps you are wondering which tesla models have Autopilot, or if a specific car has it. To answer this, we look for different things with different hardware versions. Let's start with what car model it is.
Tesla Model X
All Model X came with Autopilot hardware. The question is if it is AP1 or AP2. Go to the AP2 section for more.
Tesla Model S
For facelift Model S, the question is if it is AP1 or AP2. Go to the AP2 section for more. If the car is pre-facelift (has the oval black grill a.k.a. nose cone in the front) it has either nothing or AP1, check the AP1 section for more info.
Tesla Model 3
All Model 3 have AP2 or AP2.5 hardware. Go to the AP2.5 section for more.
---
How to see if Autopilot has been enabled
Now, it's not simply enough that the hardware is there. Unless the software has been enabled, it doesn't do you any good. The easiest way to check is by going to Controls and enter the Settings tab. In the menu on the left you will find a tab called Driver Assistance. If the car has Autopilot enabled, the top settings should be about Autosteer and Auto Lange Change.
Does it have the full self driving package? (AP2)
Currently there is no difference between AP2 with Enhanced Autopilot and Full Self Driving, so no way to tell. However, this package can be activated later on as long as long as the car has AP2 hardware.
Can Autopilot be retrofitted
Autopilot is really just a software package that can be enabled or disabled to use sensors in the car. Therefore it can't be retrofitted when a car doesn't have the correct hardware. If the hardware is there however, it can be activated by purchasing the package.
---
Checking which AP version the car has
Does it have Autopilot 2.5 hardware?
Currently, we cant know without looking at the hardware. But this has only been installed in cars produced since 21st of August 2017.
For cars that have gotten the v9 firmware, AP2.5 cars will have the dashcam feature, which AP2 cars won't have.
Does it have Autopilot 2.0 hardware?
This section applies to any Model X and Model S with the new facelift (no nose cone). Those models have either AP1 or AP2. In my opinion, the easiest way to spot AP2 hardware is by the turn signal indicators that are located between the front wheel arches and the front doors. They used to have a large shiny chrome badge, but now there is a camera integrated. See the image below for comparison.
Autopilot 1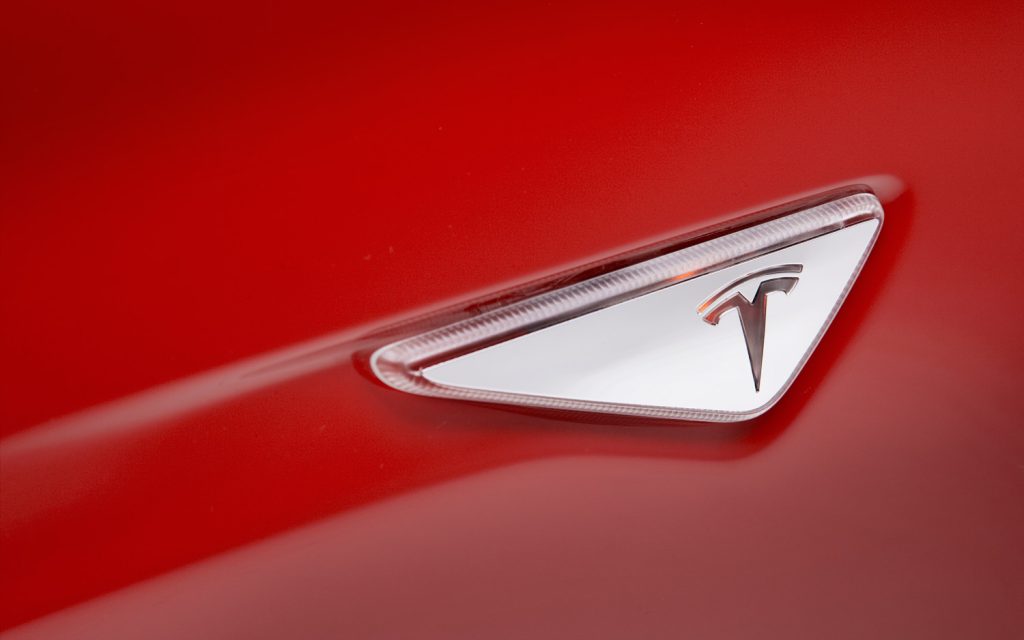 Autopilot 2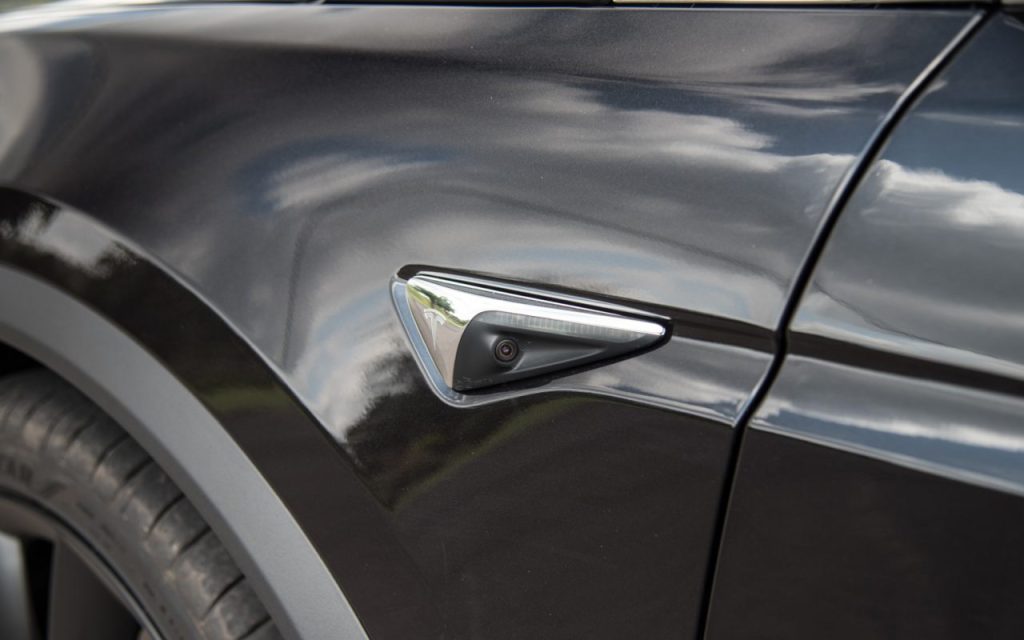 Buying a Tesla? Use my referral link at the purchase of your new Model 3, S or X Read about Referral Program
Does it have Autopilot 1.0 hardware?
This section is only relevant to check if a pre-facelift Model S has AP hardware, in which case it would be AP1. Pre-facelift Model S can be identified by the iconic oval black grill on the front of the car – commonly referred to as the "nose cone".
AP1 hardware can be easily identified by looking for the front radar sensor. Does it have that black square in the bottom center at the front, then it has AutoPilot 1.0 hardware.
Buying a Tesla? Use my referral link at the purchase of your new Model 3, S or X Read about Referral Program