I recently bought a hammock, and thought that I'd try going hammock camping. So I packed my backpack and headed into the woods. Here are some of my thoughts after having spent the night outside in below freezing temperatures with a hammock.
Setting up
Setting up the campsite was just ridiculously easy with a hammock. I arrived in the dark, and set up the hammock, tarp and bugnet for the first time. It was just quick and easy, can't describe it any other way.
The gear
Hammock
Ticket to the Moon Double Hammock
Ticket to the Moon bugnet

Tarp
Hennessy Hex Fly Tarp

Sleeping bag and pad
Mammut Ajungilak 3-season compact sleeping bag
Mammut Bamse sleeping pad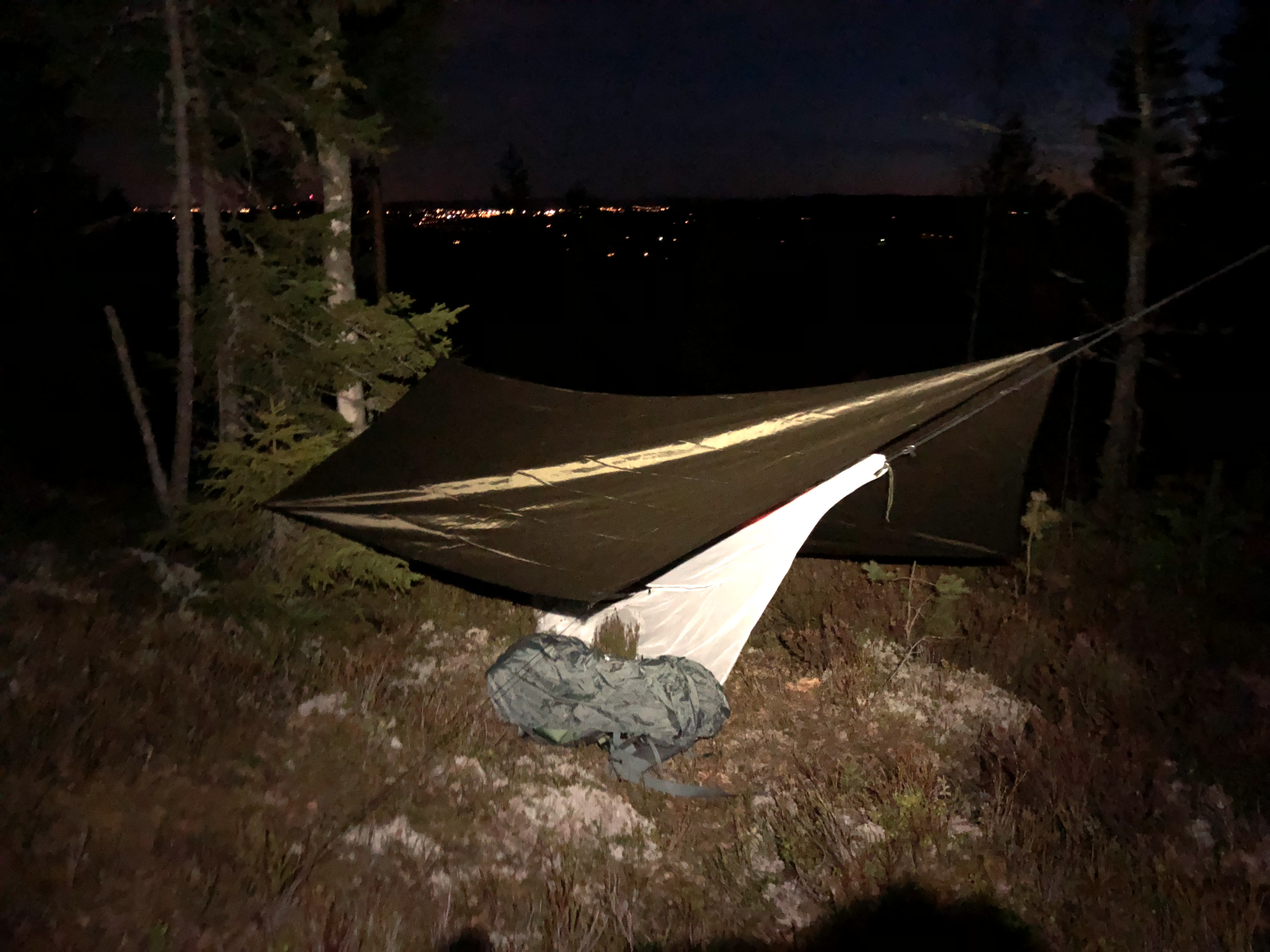 Sleeping in a hammock
I hadn't done this before, but thanks to some YouTube research I was pretty well prepared. A tip I'm especially happy I picked up on is about sleeping diagonally in the hammock (video explanation). Rather than lying in a banana shape, this allows for a pretty flat sleeping position which was really comfortable.
Another thing worth mentioning is insulation, and what is often referred to as frozen-butt-syndrome. The fabric of the hammock itself doesn't really do anything to keep you body warm, and as air passes below you can easily get cold. The sleeping bag keeps you warm on the top side, but with your body compressing the under side it won't offer a lot of insulation. Therefore you will probably need an underquilt or sleeping pad as well.
Underquilt or sleeping pad
In terms of insulation of the bottom of the hammock, I used the gear that I had. This meant using a foam sleeping pad inside the hammock. This worked well enough, so my back didn't feel cold at any point even as the temperature dropped.
However, when getting in or out of the hammock, the sleeping pad made things a bit more difficult. It slides around, and you basically need to adjust it every time (maybe less of an issue if you have a double layer hammock). An underquilt seems to be the most comfortable solution for this though, and it is tempting to invest in this sometime in the future.
Summing up
All in all, this was probably the best night sleep I've had outdoors, especially in this temperature range. If you are tempted to try it, it would absolutely recommend it!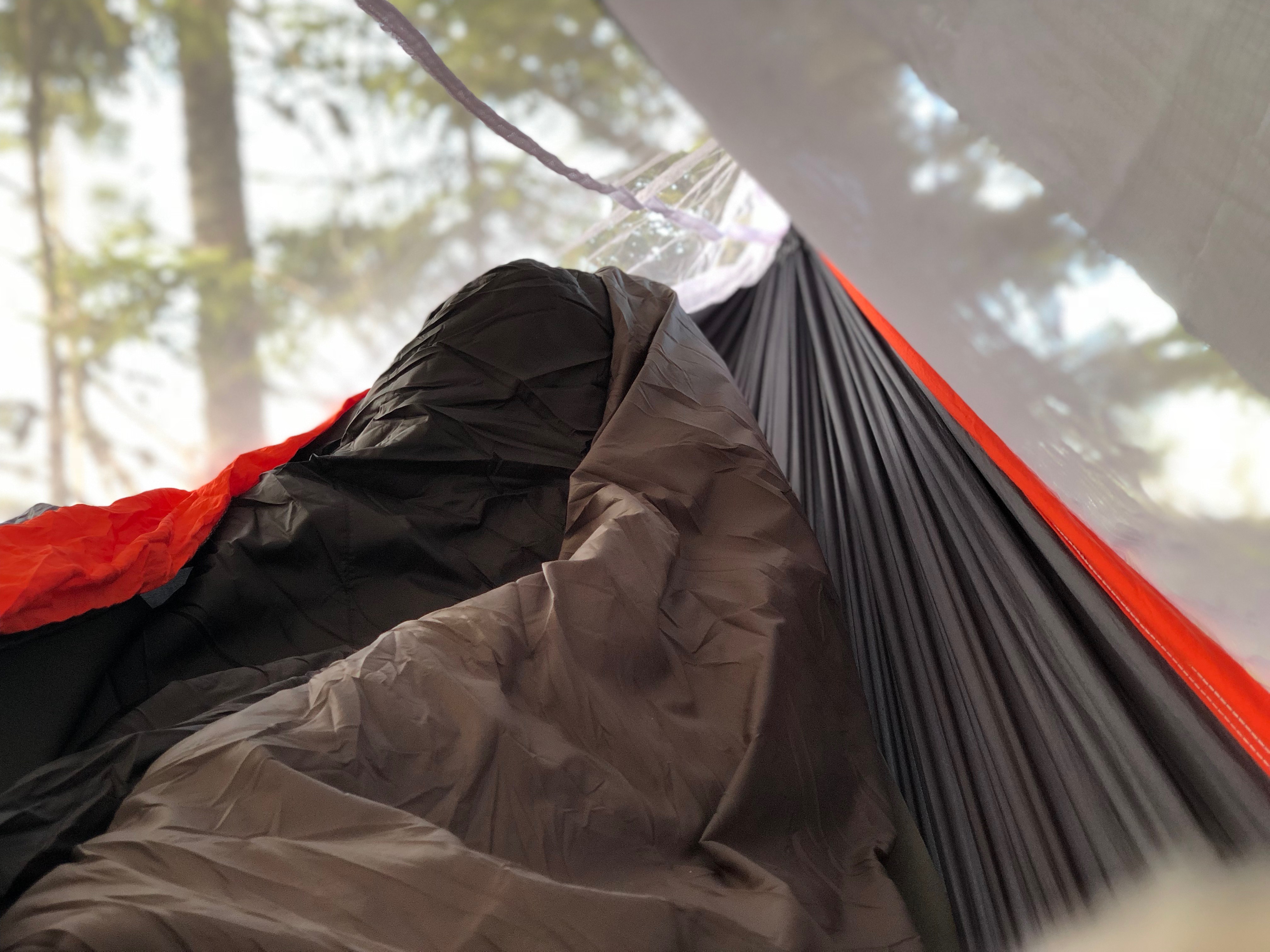 Reflections on hammock camping
Quick and easy to set up
Tarp makes setup and takedown hassle free in the rain
Closer to nature than in a tent
Easy to find a spot to sleep, as long as there are trees around
Nice not having to crawl in and out of the tent
Nice for lounging when you take a break
Less protected than in a tent.